The entryway of any house is the busiest place in the home and it is always the first place that buyers see, and if you have kids....things can be even more cluttered. It is in your best interest when selling your home to make a really great first imporession and here are some ideas I found on the web that may help with that first impression. Wouldn't it be great if we could all hire a contractor to come in and make that custom entryway or mud room? Of course when it comes to selling your home you are trying to save money and get it sold quickly. Se here are some great DIY projects that will fit a tight budget and these can all be done in little to no time at all, and this can all be done while making your home look fantastic when buyers are seeing your home for the first time.
Remember the first impression is a lasting one!
---
---
What a simple concept, yet really clever. Two boards, some hooks and some wood boxes. You can even get wood boxes at Home Depot these days. Paint or stain the color of your choice…
---
Easy tutorial with photos by Melissa from '320 Sycamore' made this DIY entryway solution herself, and inexpensively!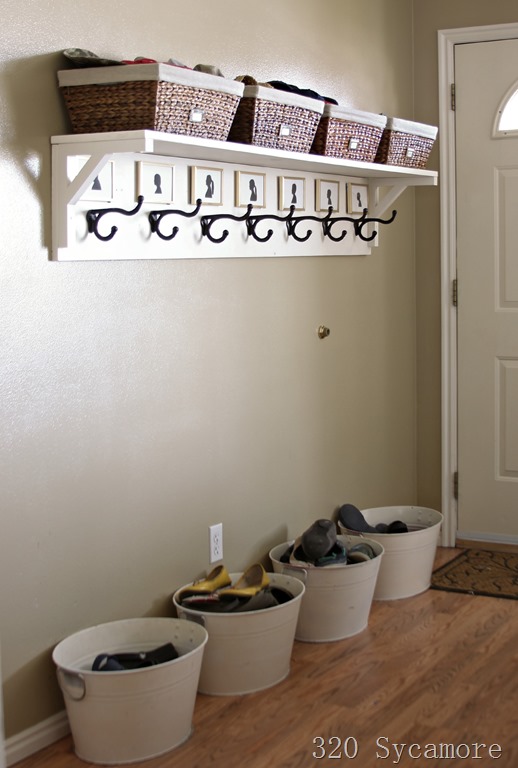 How can it be any simpler than this, it is easy, inexpensive and it keeps all of the coats off the floor and it looks great.
---
This is one of my favorites! Easy and creative! From 'Elle Interior'… Paint a reclaimed pallet any color, add hooks, hang on the wall. Make sure your pallet does not have chemicals in the wood…
---
From Staci at 'Random Sweetness', this rustic entryway bench was made from reclaimed wood. Check out how they made it…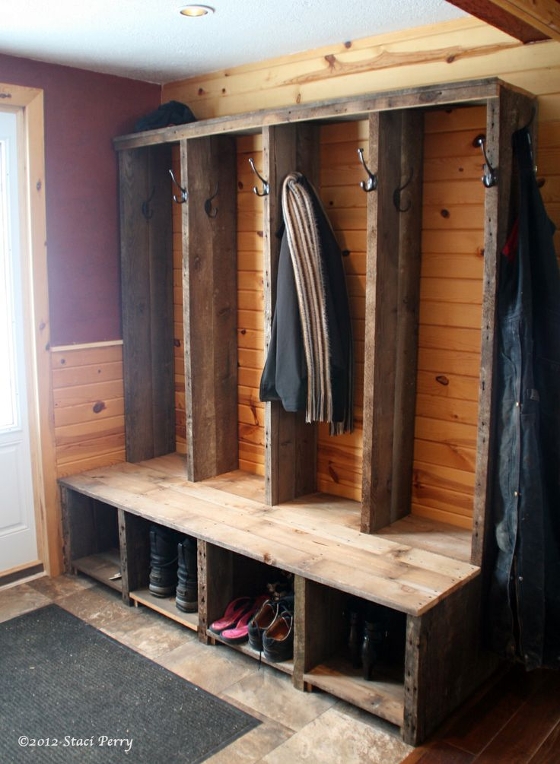 If you have Kids? This one is great! Organizational and tidy! Looks great!
I found this family command center idea on 'All Parenting'…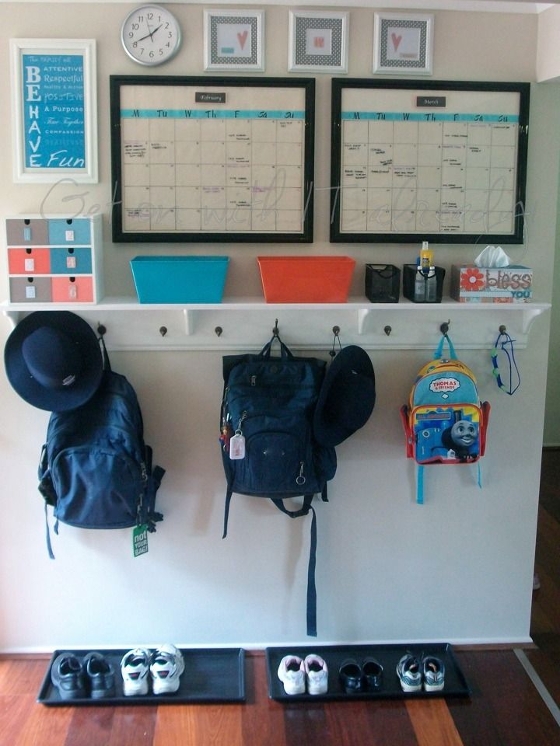 ---
Image Credits: Beautiful Mess, 320 Sycamore, Random Sweetness, House of Smiths, DIY Mommy, Beautiful Mess, Elle Interior, Creativity Exchange
For more ideas on how to sell your home fast and some great staging tips dont hesitate to contact Lawrence
The Realtor Friends refer to Friends!