Check out my new LIsting here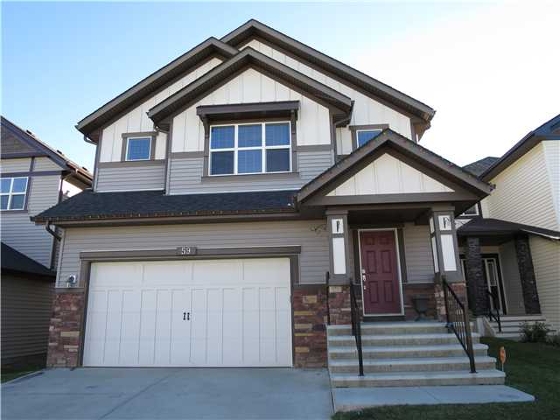 Stunning bungalow - nestled in a quiet cul-de-sac in Valley Ridge across from Ridge Estate homes!! The ultimate family home with a large - VERY PRIVATE - west back yard. This Albi built home has been upgraded with high end finishing including hardwood floors and granite counter tops with a dramatic Great Room featuring vaulted ceilings and extra large sun-drenched windows. The perfect family home with a good sized kitchen and a large granite island. There are three bedrooms up (the front bedroom makes the perfect den)- and has two full baths up. Excellent master bedroom with a large walk-in closet and a great ensuite bath.There is a fully developed basement with two wonderful bedrooms - a large family room and a full bath. There is a freshly painted front and rear deck - and the entire property has OUTSTANDING landscaping with low maintenance in mind. Be the first to view this outstanding Valley Ridge home.
Second highest MLS sales ever for the month
CALGARY - Calgary's booming resale housing market showed no signs of slowing down in October as MLS sales reached their second highest level ever for the month while prices continued to gain year-over-year.
According to preliminary, unofficial data from the Calgary Real Estate Board, total MLS sales in the city during the month increased by 10.27 per cent from last year to 2,148. The median price was up by 5.33 per cent to $430,550 while the average sale price rose by 6.49 per cent to $486,411.
New listings of 2,919 were up 15.79 per cent from October 2013 and active listings at the end of the month increased by 15.23 per cent to 4,425.
"October showed little sign of the housing market slowing down as sales momentum continued this month. Positive sales growth throughout the housing sector was demonstrated largely in part by the record number of luxury home sales as well as a steady resale market," said Kaitlyn Gottlieb, a realtor with Century 21 Bamber Realty Ltd. "Net migration and population growth, coupled with Calgary's vast employment opportunity together with comparatively high wages, remain the driving factors behind the price growth Calgarians continue to see.
"Although still below historical norms, improvements in Calgary's inventory levels and the easing of market tightness has added to listing growth and furthered stability, alongside sales this quarter. As we approach the end of fall, we continue to see a firm confidence in both homebuyers and investors adding to the anticipation that sales will remain at a positive level moving into the winter months."
Mike Fotiou, associate broker with First Place Realty, said October sales were just behind the all-time record of 2,204 set in 2005 for the month.
Average sale prices in October neared the all-time records of $492,136 for the city which was set in June this year and $567,653 in the single-family market which was established in September.
In October, the single-family home market saw sales of 1,463, up 9.75 per cent year-over-year. The median price rose by 8.41 per cent to $490,000 while the average sale price was up by 7.50 per cent to $555,114.
The condo apartment category had 385 transactions, up 14.24 per cent. The median price rose by 4.04 per cent to $283,000 and the average sale price increased by 4.18 per cent to $322,357.
In the condo townhouse segment, sales of 300 were up by 7.91 per cent from last year. The median price of $333,766 and the average sale price of $376,227 were up 4.71 per cent and 3.70 per cent respectively.
And in the towns outside Calgary market, MLS sales climbed by 27.13 per cent to 492 transactions as the median price was up 7.57 per cent to $387,250 and the average sale price rose by 7.40 per cent to $419,508.
Ann-Marie Lurie, chief economist with CREB, said overall demand continues in the local real estate market.
"We've had the strong employment growth. The migration that we've seen over the past few years. And now there's been listings. So there's been some selection in the market and that's really encouraged some of that demand," said Lurie. "We still are in a period of favourable lending rates. All of that is encouraging the sales activity that we've seen.
"It hasn't shown any sign of slowing because we've had the listings. What's really shifted is that the market is more balanced now than it was even three to six months ago."
mtoneguzzi@calgaryherald.com
Twitter.com/MTone123
© Copyright (c) The Calgary Herald