(NC) With the snow and cold behind us, Canadians will be getting busy with dusting, mopping and clearing out the closets during their annual spring cleaning. But, before you start clearing out all of the nooks and crannies in your home, it's important to understand the potential impact on your health.
Though giving your house a deep clean is a good idea, it can also stir up allergens and dust, which can cause irritation to your respiratory system. Harsh fumes from cleaning products also have the potential to affect your health, especially if you have a lung condition called chronic obstructive pulmonary disease (COPD).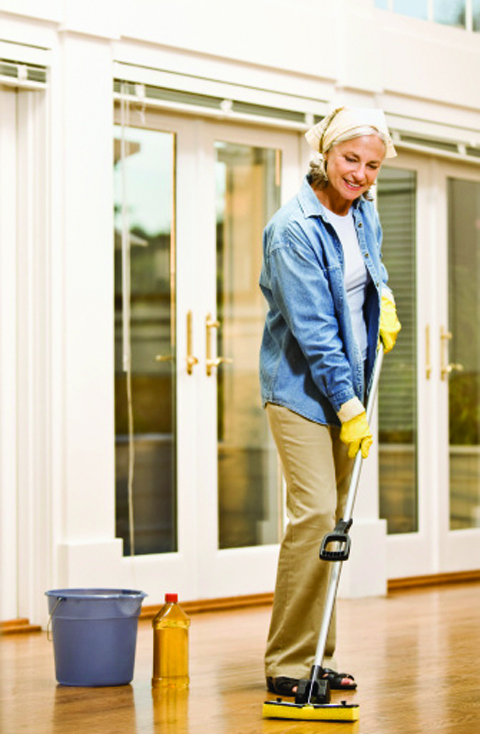 COPD, which includes emphysema and chronic bronchitis, causes permanent narrowing of the lung airways. Symptoms include shortness of breath, coughing up phlegm and wheezing. When symptoms get worse or a new, persistent symptom like a change in phlegm comes on, it could be the beginning of a lung attack, which can potentially lead to hospitalization, restricted mobility and even death.
Before you start your annual spring cleaning, follow these steps:
Natural beauty: Harsh cleaning sprays can cause irritation and trigger breathing problems. Instead, try a less toxic alternative like hydrogen peroxide or a natural cleaning solution like vinegar.
Destroy dust: Take steps to make your home as dust-free as possible throughout the year by dusting and vacuuming regularly and washing bedding in hot water to avoid the collection of dust mites. If you suffer from respiratory conditions like asthma or allergies, consider removing or reducing the carpet in your home as well as replacing curtains with blinds to further minimize the collection of dust and dust mites.
Learn about lung attacks: If you have a lung disease like COPD and notice any significant change like increased coughing, shortness of breath, wheezing or an unusual change in phlegm, contact your physician. Discuss your worsening symptoms and also ask if your medication dosages need an adjustment.
www.newscanada.com
If you want more information on Selling or Buying a Home in Calgary or the Calgary Real Estate Market make sure you give me a call.
Calgary Top Producer