I was reading Real Estate blogs and articles this evening and I came across this one and although this is from a Real Estate Agent in the US I thought it was a very good blog post and I thought I would share it. If you are buying a home from someone who is flipping the home there is some really good information here.
Five Things to Consider when Buying a "Flipped" Home
What is a "Flipped" home? A flipped home is one that has been purchased, has been renovated and/or remodeled, andnow is listed for sale for a much higher price than what it was purchased for. In many cases flipped homes are purchased by investors who are looking to purchase a home well below market value, fix it up, and sell it quickly for a nice profit.
So what is the problem with purchasing a flipped home? Not every investor will "cut corners" but it is more common than not, that an investor will hire the cheapest labor and use the most inexpensive products. This being said, there are many things that should be taken into consideration when buying a "flipped" home.
Research the Prior Condition of the Flipped Home
Knowing the condition of the flipped home prior to the flip can be very helpful. Flipped homes are often purchased as bank owned homes/REO (real estate owned) by investors. When a home is bank owned, it is very common that these homes are vacant for a substantial amount of time prior to the sale. A home that is vacant for a substantial amount of time can lead to assortment of problems. The utilities maybe turned off and/or winterized in vacant, bank owned homes. Did the pipes burst? If there is moisture present in a home, did mold grow? Would an investor paint over mold instead of having it correctly re-mediated? Finding out what the condition was prior to the flip can also help determine what upgrades and work was completed.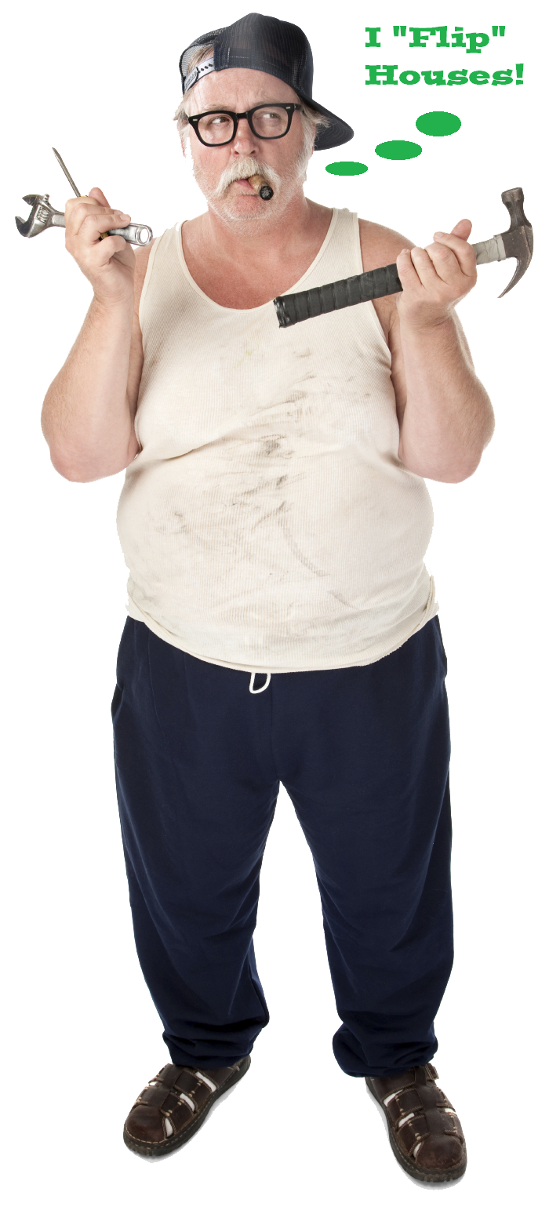 Research the "Flipper"
What is a "flipper?" A "flipper" is someone who purchases a home well below market value with hopes of "fixing" up the home and selling for a large profit. Every "flipper's" quality of workmanship is going to be different. In most real estate markets, there are a few quality "flipper's" and lots of very bad "flipper's." When buying a flipped home, research the "flipper!" Find out if this is their first home they've flipped. Find out what contractors they use for their flips. Find out where and what type of materials they use in their flipped homes. Research the "flipper" just like any professional, service, and/or product should be researched. Just like there are tips to make sure that the "right" real estate agent is selected to sell a home, there are tips to make sure the "flipper" has experience and does quality work.
Consider the Type of Financing
When purchasing a flipped home, a buyer must take into consideration the type of financing they have been approved for. Not only should the type of financing be taken into consideration, a buyer must also ensure their lender allows the purchase of a flipped home. For example, recently a client purchased a flipped home, and was obtaining FHA financing. FHA required that a second appraisal was completed on the home as well as the lender hiring their own licensed home inspector to complete a second home inspection. Many lenders also require a flipped home to be owned for at least a minimum of 90-days before they will lend the money to a buyer. It is crucial that if a buyer is considering the purchase of a flipped home, they discuss it with their mortgage representative!
Have an Inspection
Inspections are optional but are a very common contract contingency. It is even more important to have inspections on a flipped home. A flipped home is usually never occupied by the "flipper," therefore they are unlikely to know about any defects or problems within a home. It is very likely that when the "flipper" purchased the home, they did not have any inspections. So, how do they know if there are any pest, chimney, or structural problems? They most likely don't! There are items that are commonly found during inspections and by having these inspections can save lots of money and frustration down the road!
Check for Permits
Did the "flipper" add an addition to the home? Add a fence? Finish the basement? Build a deck or patio? These are renovations that normally will require a permit or certificate of compliance! Contact the local municipality where the flipped home is located within to find out what permits or certificates of compliance are on file. If there are any on file, ask when they were obtained. If there are items which require a permit and the "flipper" doesn't have one, ask them to provide it!
A flipped home can be a very good purchase for a buyer. Like any home though, it can also be a very poor purchase. Flipped homes are often "bandaged" up and on the surface look great. It is important for a buyer or their real estate agent to "do their homework." The above are just a few extra considerations that need to be taken into account when purchasing a flipped home.
http://rochesterrealestateblog.com/five-things-to-consider-when-buying-a-flipped-home/
What other considerations do you believe should be taken into account when buying a flipped home?