Spring is almost here and it is time to say goodbye to winter! I say good riddance, but with Spring comes the Dreaded Spring Cleaning!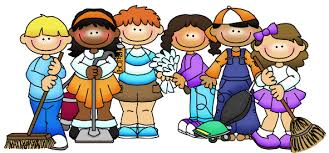 Looking for creative ways to get your kids to help out as you spruce up your home this spring?
Getting kids to participate can be easier when you inject some fun into household chores. If you start kids at a young age and keep things fun, they'll enjoy pitching in. Plus, it teaches them independence and responsibility.
Here are some simple tips to get the kids involved in cleaning this spring.
Assign age-appropriate tasks that can be achieved in short increments (ten to fifteen minute spurts for younger children), and make it fun. Whether you play music or an audiobook, or turn cleaning into a scavenger hunt or game, your kids will be more willing to help out if they have fun while cleaning.
Try the PC GREEN line, found at your local Real Canadian Superstore that includes everything from all-purpose cleaners, floor cleaners to paper towels. Not only are these cleaning products safer for your family compared to conventional cleaners, these great performing products are also better for the environment, so you can feel good about using them.
Reward your kids with a treat once cleaning is complete. Whether it's taking them out for a pizza dinner or renting their favourite movie, they'll be more likely to want to help out in the future if they're rewarded for their efforts.
Are you thinking of Buying or Selling your home in Calgary
Contact Lawrence today!