Search all Calgary SW Listings in Evergreen Here
Evergreen Calgary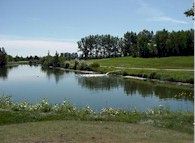 Evergreen is one of Calgary's fastest selling communities and it lies next door to Fish Creek Provincial Park, which absolutely brims with trails, wildlife, rivers and ponds. Evergreen itself boasts more greenspace than any other residential area in town. It is a beautiful landscaped oasis, with ornamental wrought iron, and stone bridges covered with Virginia Creepers welcome you as you enter the community.
Community League July Newsletter link


Residents enjoy an enviable position somewhere between urban and rural, with quick access to
city conveniences, and easy escape routes to outdoor wonderlands like Kananaskis Country.
An overwhelming number of homes in the neighbourhood are single-family detached houses.

Recreation
Fish Creek Provincial Park is a rare gem for a city the size of Calgary: a vast area of protected natural space with kilometres of trails for hiking, biking and running. For Evergreen residents, it's their backyard.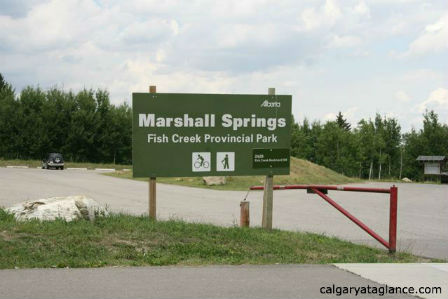 Schools
Calgary Board of Education:
K-4 Evergreen
367 Everstone Drive SW (in the community)

5 - 9 Woodman
8706 Elbow Drive SW (Haysboro)

Senior High Dr. E. P. Scarlett
220 Canterbury Drive SW (Canyon Meadows)

Calgary Catholic School District:

K-6. Our Lady of the Evergreens
322 Everridge Drive SW (In the community)

K-6 St. Gerard
1204 - 96th Avenue SW (Haysboro)

K-6 Blessed Mother Teresa
121 Midlake Blvd. SE (Midnapore)

K-9 Our Lady of Peace
14826 Millrise Hill SW (Millrise)

K-9 St. Matthew
416 - 83rd Avenue SE (Acadia)

K-9 St. Stephen
10910 Elbow Drive SW (Southwood)

Senior High Bishop O'Byrne
333 Shawville Blvd. SW (Somerset)
Approximate Population: 20,110

Owner Occupied: 88 per cent

Hospital: South Health Campus, on Front Street SE, just off of Seton Blvd, east of Deerfoot Trail.
Transportation
Anderson Road and Macleod Trail are the major roadways that will get you close to the community. Bus services connect the neighbourhood to the southern CTrain line.
Vehicle Travel time to Downtown: 28 minutes

Vehicle Travel time to Airport: 36 minutes

Vehicle Travel time to Banff: 1 hour and 45 minutes
Evergreen Community Association
Website: http://myceca.ca/
Shawnee-Evergreen Association
Website: www.shawnee-evergreen.net