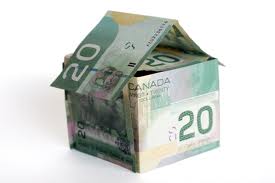 Market moves toward balanced conditions Growth in new listings outpace sales growth in July, supporting double-digit inventory gains Calgary, August 1, 2014 – Residential sales this month totaled 2,336 units, a record level for July activity. However, year-over-year sales growth slowed to 3.18 per cent.
"While July's sales growth seems like a dramatic departure from the double-digit gains recorded in the first half of this year, it is in comparison to exceptionally strong sales during the same period last year," said CREB® chief economist Ann- Marie Lurie, noting July sales this year are nearly 19 per cent above long-term averages for the month.
New listings in July totaled 3,219 units, an 18 per cent increase over the previous year. The rise outpaced sales growth during the month, pushing inventory to 4,659 units, nearly 14 per cent higher than July 2013 levels.
"More selection is welcome news for many potential purchasers. However, improving supply levels have only come after nearly three consecutive years of declines," said CREB® president Bill Kirk. "Along with improving inventories, other indicators support the notion that market conditions are moving toward more sustainable levels.
" Single-family unadjusted benchmark prices totaled $511,600 in July, just above May figures, but 10.8 per cent higher than $461,600 in July 2013.
"Following two years of annual increases and several months of monthly gains that exceeded one per cent, unadjusted benchmark prices appear to be leveling off," said Lurie."This fits with our expectations as the market moves into more balanced territory.
" Single-family sales totaled 1,553 units in July, a 1.3 per cent decline compared to the same period in 2013 and a 8.3 per cent increase year-to-date. While overall single-family sales remain higher than long-term trends for this month, the year-over-year monthly decline reflects fewer sales and listings in properties priced under $400,000.
"With declining choices in the lower-priced single-family market sector, consumers are considering both condominium apartment and townhouse segments," said Kirk.
Year-to-date condominium apartment and townhouse sales increased by 21 and 19 per cent, respectively. New listing growth far outpaced sales growth, particularly in the apartment sector, thus boosting inventory levels.
For buyers, more choice has helped ease some of the upward pressure on benchmark prices. Unadjusted prices in both apartment and townhouse-style condominiums were similar to levels recorded the previous month. Despite slower monthly gains, year-over-year price growth grew by 11 per cent in the condominium sector. Benchmark prices for apartment and townhouse-style condominiums in July totaled $298,100 and $327,000, respectively.
"Calgary's housing market continues to demonstrate exceptional levels of sales, and strong year-over-year price gains," said Lurie. "This is a reflection of the economic factors supporting this market, including gains in net migration, employment, wage growth and favourable lending rates."